People LOVE the Summit …
We get it…
When WE brag about the Summit, it's just a sales pitch. Or at least it seems that way. Fair enough.
But after 21 straight years of taking surveys and getting RAVE reviews – and even more importantly, having a HUGE percentage of repeat registrations, we're pretty confident the Summit ROCKS!
As you'll hear, our faculty members all LOVE the Summit … that's why so many come back year after year after year and give so GENEROUSLY of their time and wisdom.
But we'll shut up about it (for now) and let our Summiteers and faculty members share their thoughts on why the Investor Summit™ is SO AMAZING …
Best selling author, Rich Dad Real Estate Advisor, and multi-time Summiteer
"This event is fun and relaxed with an approachable atmosphere that feels like a luxury summer camp for investors. "
President of American Gold Exchange, and Summit at Sea faculty member
"The Summit at Sea was the most rewarding experience I have had in years, both professionally and personally. I cannot thank you enough …"
Of course, Ken McElroy and Dana Samuelson aren't the only experts that are MULTI-TIME Summit faculty member. The list is long and distinguished, including Peter Schiff, Tom Hopkins, G. Edward Griffin, and Chris Martenson.
And just in case you think they're all just hired guns … we don't pay any of them. We can't afford to pay them what they're worth … so we don't. They come for free because they believe in the mission, they love the people, and they learn from each other.
The Summit is THAT good.
And it's not just the faculty who LOVE the Summit and come back year after year …
Check out these comments on the surveys from our previous Summits:
"This was the most fantastic events I have attended due to the wonderful people that had so much knowledge to share – both faculty and attendees. So much info on the entire economy and what investors need to worry about, & not just real estate."
"The culture you all have created is world class"
"The networking and contacts paid for this conference both spiritually & monetarily (20 fold)."
"Beyond any expectations I could have had. Transformational and gave me the inspiration to build my own road map."
"Can't thank the team, Russ, & Robert enough. The value I get is always worth so much more than the cost."
"Thank you guys – This is life changing"
"Worth 100x your investment"
"I want to thank you and the team for the 2019 Summit at Sea. Amazing 9 days … I suspect I will never be the same person ever again."
"Great! Totally satisfied and delighted. Thanks! We're grateful and appreciative!"
"The learning didn't stop with the lectures, but continued during the breaks and dinner. You've really created a great environment for transformation! Thank you!"
"The Summit at Sea was a life changing event. I am still in awe of the entire trip. Next year we will be bringing friends!"
"In my 39 years as a real estate investor, this was truly the best seminar experience I have ever had. I will be returning."
"On a scale of 1-10, this experience rates a 14!"
"Over-delivered. A class act top to bottom. Loved the content and interaction."
"Everyone is awesome! Great time, useful info and new friends!"
"Outstanding educational and social event. Brilliantly organized! The spirit and atmosphere are awesome."
"We really enjoyed it. Very impressed with the organization and faculty. Can't wait to be back next year!"
"You guys pulled it off again! Thank you!"
,

Fort Myers, Florida, USA
"I just followed my husband and came for a vacation. However, I ended up attending the sessions and learned so many things and met wonderful people! Attending made me understand how important it is to be on the page with my partner. Thank you so much!"
"Unforgettable! Made amazing friendships.I came not really knowing what to expect. I am leaving with a purpose to educate myself and surround myself with like minded people.
"Great people with a lot of knowledge attended the Summit. It is priceless!"
"VERY stimulating conversations and sessions. VERY!"
"Thanks for everything you do. This event is different than anything else we attend during the year and is something we look forward to. This Summit was part of a larger transformation for me."
"This was my 3rd year and as always, I learned so much, met great people and caught up with alumni friends. All the new stuff was awesome and I will be back next year! Always worth the time and money!"
"This was one of the best investor summits I have ever attended. The quality of the presenters and participants cannot be matched."
"Thank you for a terrific week. I learned a lot and plan to pass it on!"
"Thank you for creating this extraordinary experience!"
"Transformational! Great to meet so many from outside the U.S."
"I'd pay $50,000 for this…it's too cheap!"
"I met such inspiring people who I know I will be friends with for a long time."
"Great event. THANK YOU!!!"
"Thank you for all you did for us during the Investor Summit at Sea. I learned very much. We had a blast!"
"Exceeded expections! Wow."
"Amazing job! Many, many thanks for a great week!"
"My expectations were high. The event exceeded them!"
"Exceeded expectations! The Summits are getting better and more professional."
"Over-achieved in many ways: great ports and field trip, access to advisors, eye-opening conversations with advisors, allowing our children to join some of the sessions was priceless."
"It was a great trip. I enjoyed it all. Great networking and materials."
"Life changing!!!! Thanks and see you next year!"
"Favorite speaker was Ken McElroy – visionary information. WOW!"
"Great experience. Highly recommend to others."
"Superb experience as usual! All was great!"
"I learned something from every speaker. Wonderful family atmosphere!"
"Outstanding educational experience! The opportunity to spend a week with Kenny, Robert and the rest of the team and their families is fantastic!"
"It opened up new possibilities for me. Lots of great information from everyone."
"Exceeded expectations! My favorites sessions were on exchanging because it was life changing, and on due diligence for pure wisdom."
"Most important concept I learned is that good things can happen when you get out of your comfort zone."
"The people lost the most money were those who 'saved' the price of admission by not coming. Outstanding job!"
Each year, we record at least one episode of The Real Estate Guys™ radio show during the Summit. Here's are a few of the more recent episodes for your listening pleasure …
Short Term Rental Panel Live from the 21st Annual Investor Summit™
Live from the 21st Annual Investor Summit™
Live from the 20th Annual Investor Summit™ – Part One
Live from the 20th Annual Investor Summit™ – Part Two
Live from the 19th Annual Investor Summit™ – Part One
Live from the 19th Annual Investor Summit™ – Part Two
Live From the 17th Annual Investor Summit at Sea™
Live From the 16th Annual Investor Summit at Sea™ – Part One
Live From the 16th Annual Investor Summit at Sea™ – Part Two
Live from the 15th Annual Investor Summit at Sea™ – Part One
Live from the 15th Annual Investor Summit at Sea™ – Part Two
And there's a LOT more where those came from. But you get the idea.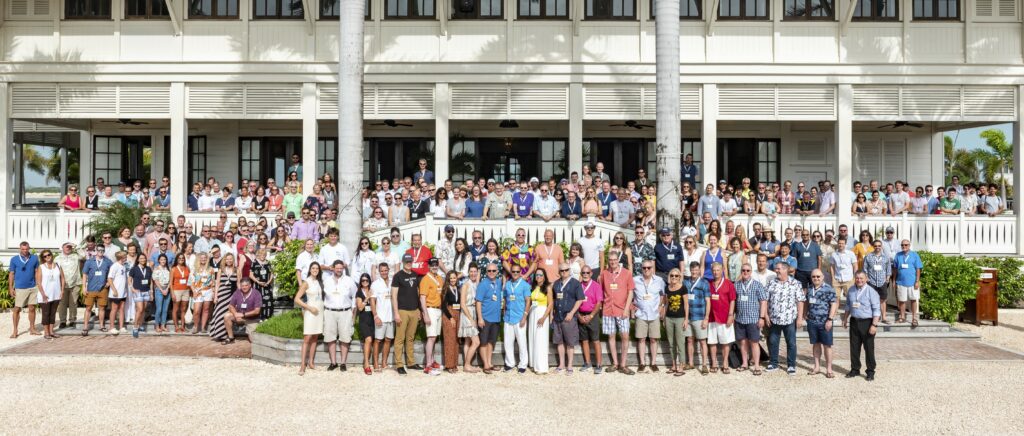 And now you may be wondering …
How much does the Summit cost?
If you attend … or if you don't?
Consider the value of just ONE great idea, opportunity, or strategic relationship!
Of course, there's no guarantee you'll personally profit from your Summit experience. But we're pretty sure none of the smart, high-powered people on the next Summit will be headed to your house anytime soon.
Put yourself in a position to find that next great idea or relationship…
The Summit is the ULTIMATE investing education and networking event. And it ALWAYS sells out.
We've been at this since 2002. No one has EVER walked away saying the Summit wasn't totally worth the time and expense. In fact, well over half the people at last year's Summit re-registered… without having any idea who was coming or where we were going.
Yeah. It's THAT awesome.
Remember … just ONE great idea or relationship can make all the time and expense totally worth it.
The Real Estate Guys™
22nd Annual Investor Summit™ is Coming Up!